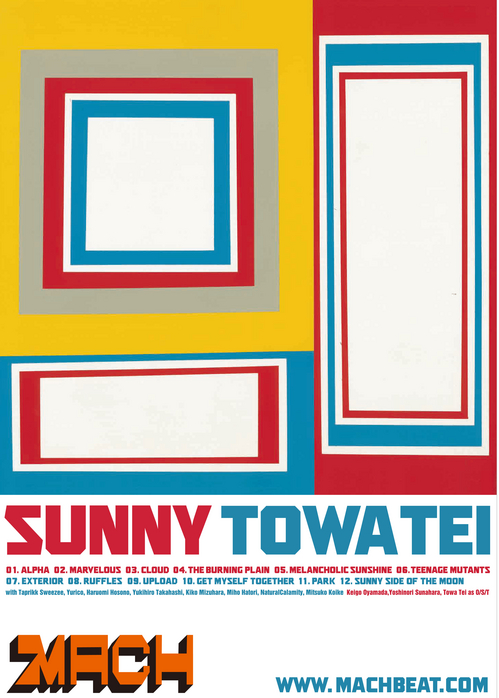 MACHだけで手に入るサニーのエクスクルーシブパック 
絶賛発売中!!!!!
TOWA TEI 6th. album "SUNNY"
1. Alpha with Taprikk Sweezee
2. Marvelous with Yurico
3. Cloud with Haruomi Hosono
4. The Burning Plain with Yukihiro Takahashi & Kiko Mizuhara
5. Melancholic Sunshine
6. Teenage Mutants with Miho Hatrori 
7. Exterior
8. Ruffles with Natural calamity
9. Upload 
10. Get Myself Together with Taprikk Sweezee
11. Park with Mitsuko Koike
12. Sunny Side of The Moon as O/S/T
+ MACH Exclusive Pack
including...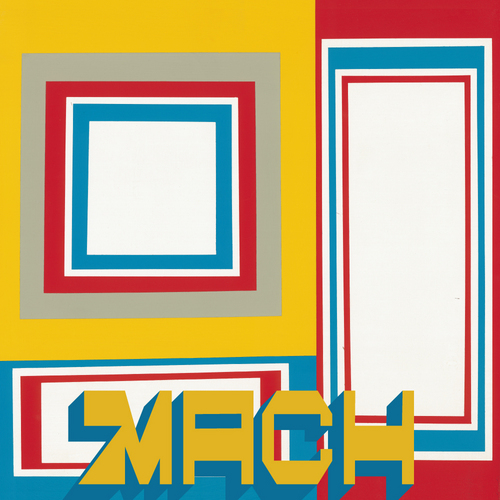 ●3 BONUS TRACKS:
○ Alpha (Instrumental)
○ Cloud (Instrumental)
○ Marvelous (Jungle Play)

●2 MUSIC CLIPS(full-length):
○"The Burning Plain" starring:Kiko Mizuhara /Yukihiro Takahashi/TOWA TEI 
Directors:Takeshi Nakamura & Yusuke Tanaka (CAVIAR)
○"Marvelous" starring:YURICO                  
Director:Ichiro Tanida (JJD)


※iPhoneとiPadでの視聴に最適なサイズで作成しています。
sized for iPhone & iPad
Design:Tycoon Graphics Snap Shots:TOWA TEI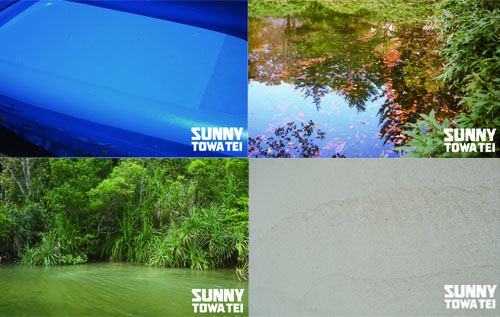 ●2DIGITAL POSTER   
Design:Tycoon Graphics photo: Kazunali Tajima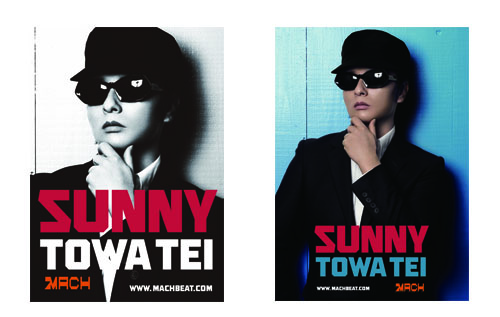 TOWA TEI 6th FULLアルバム" SUNNY
「FLASH」「BIGFUN」に続く3部作、完結編。
「ハレの日にしか創らない。」初のコンセプト・アルバム「SUNNY 」完成。

約2年ぶりとなるTOWA TEIのソロ6枚目のアルバム「SUNNY 」は、前2作「FLASH』」、「BIG FUN」に続くトリロジー(3部作)の
完結編であり、「ハレの日にしか創らない。」をテーマに制作された自身初のコンセプトALBUM。
ジャケットも前2作同様、バリー・マッギーが描き下ろしている。
収録曲には、ヴォーカルに高橋幸宏とモデルの水原希子を迎えた先行シングル曲"The Burning Plain" を始め、2010年モバゲーCMソングとして話題を呼んだ"Marvelous"、ハトリミホがボーカルをとる"Teenage Mutant"、Taprikk Sweezeeによる"Get MyselfTogether"と "Alpha" など 、まさに タイトル通り、SUNNY なアルバムに仕上がりました。


高橋幸宏、水原希子、ハトリミホ、Taprikk Sweezee、
小池光子(Beautiful Humming Bird)、YURICO、バクバクドキン、
細野晴臣、高野寛、森俊二、小山田圭吾、砂原良徳、高田漣、DJ FUMIYA、
森俊彦、安田寿之 他
Price: 2,480yen
File Size: 972.3MByte Format: AAC / 320kbps